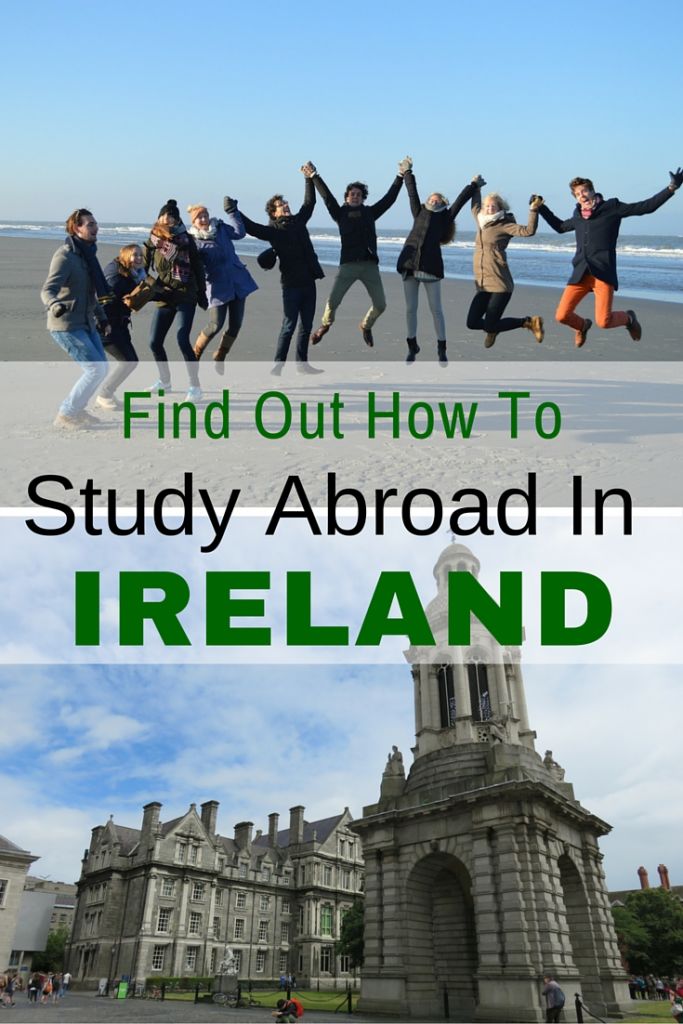 The Irish higher education system offers a wide range of internationally recognised courses and, as a result, attracts a number of students from abroad. Ireland has five universities and colleges that rank in the top 400 of the Times Higher Education World University Rankings for 2014-2015 (four of them rank in the top 300).
Fees
Irish, EU/EEA and Swiss Students
Under the Free Fees Initiative University Education in Ireland is free, but only for students applying from the European Union who:
Has EU nationality, or is a national of a member country of the European Economic Area or Switzerland, or has been granted official refugee status.
Has been a resident in an EU Member State for at least three of the five years preceding entry to the course.
Must not be undertaking a second undergraduate course.
Although there are no tuition fees for Irish and EU students, there are still the student service fees that need to be paid on registration in order to cover the cost of examinations, insurance, and registration.
Students from Other Countries
If you don't qualify for the Free Fees Initiative, then studying in Ireland is still an attractive option because it offers reasonably priced higher education. Consequently, Ireland attracts a number of international students, particularly Americans, who are enticed by lower fees (compared to their own country) and the exciting experience of living abroad.
Learn more about the immigration requirements for non Irish, EU/EEA and Swiss National Students.
Scholarships
For a list of the
scholarships available for international students, see the Education in Ireland website
.
English Language Requirements
As courses are taught in English, you must be proficient in English in order to be accepted. However, there are many private English language training schools nationwide which offer both short and long-term courses. Some of the universities and colleges also provide English language training courses for those aiming to study with them.
Undergraduate Study in Ireland
Irish and EU Students need to apply to enter an Irish Higher Education Institution (HEI) through the Central Applications Office (CAO) rather than the individual institution.
For Irish students, the CAO provides a handbook to students via schools in September which provides information on courses, fees, deadlines etc… EU students can access this CAO handbook online.
You must submit your application to study either online through the CAO website or by post.
For non-EU students, you will need to contact the International Office of the institution that you wish to attend.
Entry Requirements
The entry requirements vary from year to year, depending on the number of places available and the number of applicants. Entry into the more popular courses can be competitive.
Irish students compete for entry based on results achieved in their Leaving Certificate Examination. Students are graded on their six best subject scores.
The International Bacculaureate (IB) Diploma is also accepted as meeting the minimum entry requirement for higher education programmes, as all applications are assessed individually. But the Diploma does not guarantee admission and some institutions may stipulate additional requirements.
Medicine
If you want to apply to study medicine in Ireland, you will need to undertake the Health Professions Admissions Test (HPAT). The score achieved in this examination will be added to your Leaving Certificate points to create a total point's score. Students must achieve minimum points, which can change year to year, and also meet the matriculation requirements of the Medical School applied to.
Non-EU applicants will need to contact the International Office of the institution they wish to attend.
Mature Students
Universities also have systems in place for accepting mature students, and students who have successfully completed a Post Leaving Certificate or Further Education courses.

Postgraduate Study in Ireland
Irish, EU and non-EU postgraduate students can apply directly to their preferred institute. However, some colleges may redirect you to apply through the Postgraduate Applications Centre (PAC). The PAC website provides detailed information about the colleges and courses that are available and also enables you to lodge your application.
Entry-Requirements
Graduate Medical School
If you want to apply for entry to the graduate entry programmes you will need to sit the Graduate Medical School Admissions Test (GAMSAT). This exam was developed by the Australian Council for Educational Research (ACER) to assist with the selection of students for graduate medical programmes.
PhD
PhD Ireland provides an up to date portal of the PhD projects that are available to international students and researchers across a large range of disciplines.

Considering Studying Abroad in Ireland?
Studying abroad provides you with an exciting opportunity to live in another country. However, preparation is the key to enjoying a stress free study abroad experience. Use these books to guide you:
RelocatingtoIreland.com is a participant in the Find My Past, Clickbank, Amazon EU and Amazon Services LLC Associates and Program, an affiliate advertising program designed to provide a means for sites to earn advertising fees by advertising and linking to findmypast.ie, clickbank,com, Amazon.co.uk and amazon.com. Regardless, I only recommend products or services that I personally believe will add value to my readers.