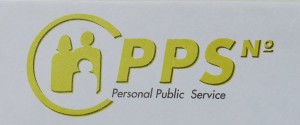 What Is an Irish PPS Number?
A Personal Public Service number (PPSN) number is a unique number that government bodies use to identify you. You will need to give this number to your employer as soon as possible so that they can advise the Revenue Commissioners for your tax deductions. You may also need it when setting up a bank account or accessing public services.
When you are allocated your PPSN, you will be issued a Public Services Card. On the front of the card will be your name, photograph and signature, along with the card expiry date. The back of the card holds your PPS number and a card number. It also holds a magnetic stripe to enable social welfare payments such as pensions to be collected at post offices.
The PPS number will also give you access to Irish services such as:
Social welfare
Housing grants
When can I apply for a PPS Number?
You cannot apply for a PPS number before you arrive in Ireland. You must be living in Ireland in order to apply.
As well evidence of an address, you will also need to show that you have a requirement for one, otherwise it won't be issued. For example, you will only be issued with a PPS number if you are about to commence employment. Looking for employment is not a considered a requirement. Be aware that an employer requiring a PPS number as part of the application process is in breach of the legislation.
How Do I apply for a PPS Number?
You need to go to your local Department of Social Protection and complete an application form. Be prepared to line up! It can get pretty busy at these offices.
If you are not Irish, you will need to provide the following documents:
Non EU/EEA your current passport
EU/EEA current passport or national identity card
Proof of address, such as a household bill with your name on it.
Proof of address can be difficult to provide if you have only just arrived in Ireland and are immediately commencing employment. In this case, your employer may apply on your behalf.
Do My Children Need a PPS Number?
When a child is born in Ireland, they are given a PPS number when their birth is registered with the General Register Office. In this case, they do not need to apply for one. However, if both parents live outside of the state, this will not automatically occur and you will still need to apply for one.
For children living in, but not born in Ireland the parent/guardian must apply for one. However, the parent/guardian must already have their own PPS number in order for the child to be registered and linked with them.
What Does the PPS Number Look Like?
Your PPS number will have seven numbers and will end in two letters, making up nine characters in total. Old PPS numbers are only eight characters as they only have one letter at the end.
I Have Lost My PPS Number, Where Can I Find It?
Your PPS number will be recorded on your tax documents, your payslip and any letter or cards that are issued from the social welfare office, medical payment scheme or tax office.
Changing My Listed Address
You must notify the Department of Social Protection of your change of address as they will update your record. You can do this by either calling or writing to them.